TL;DR: I almost sold a movie to [Big-name American Studio], and search engine optimization (SEO) and content marketing were my secret weapons.
Today, I'm sharing the tale of the little island gyal who believed she could—and almost did. In 2007, I enrolled in INHolland University of Applied Sciences to study marketing and communication. My mom told me that if I wanted to be a writer/artist, I should learn skills that would advance my art or become my backup career.
The plan: Use marketing to create organic buzz around my writing and network my way to the top. I didn't know what the top was, but I knew marketing and ranking on Google were my tools to get there.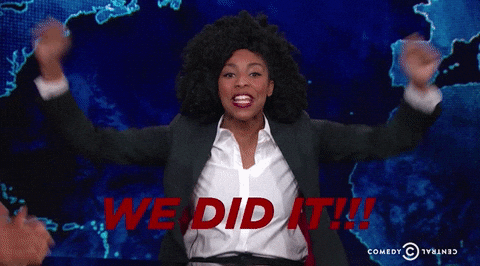 Around 2018, my website needs began to surpass my technical abilities. So in March 2020, I hired erica Dreisbach, an amazing web developer in Chicago, to upgrade my website.
"I want my website to appear at the top of search engine results when a film or TV executive searches for 'Caribbean screenwriter' or 'Chicago screenwriter.'" With the goal set out, erica got the clicking and clacking and whipped up a super website.
An amazing thing happened on February 12, 2021. Rebbecca (not actual name), a Creative Executive at [Big Studio], slid into my HeyOnicia[at]OniciaMuller[dot]com inbox.
Subject line: Hello from [Big Studio]!!
Rebbecca was looking for me, the Caribbean screenwriter who ranked high on Google! Anyways, seven loglines and two synopses later, [Big Studio] did not buy my movie idea, but we parted on happy terms. They're looking forward to reading more of my work.
Shout out to the good web developer, erica Dreisbach for creating a bomb a$$ SEO optimized website. Shout out to past me for developing and executing a targeted and consistent content marketing strategy.